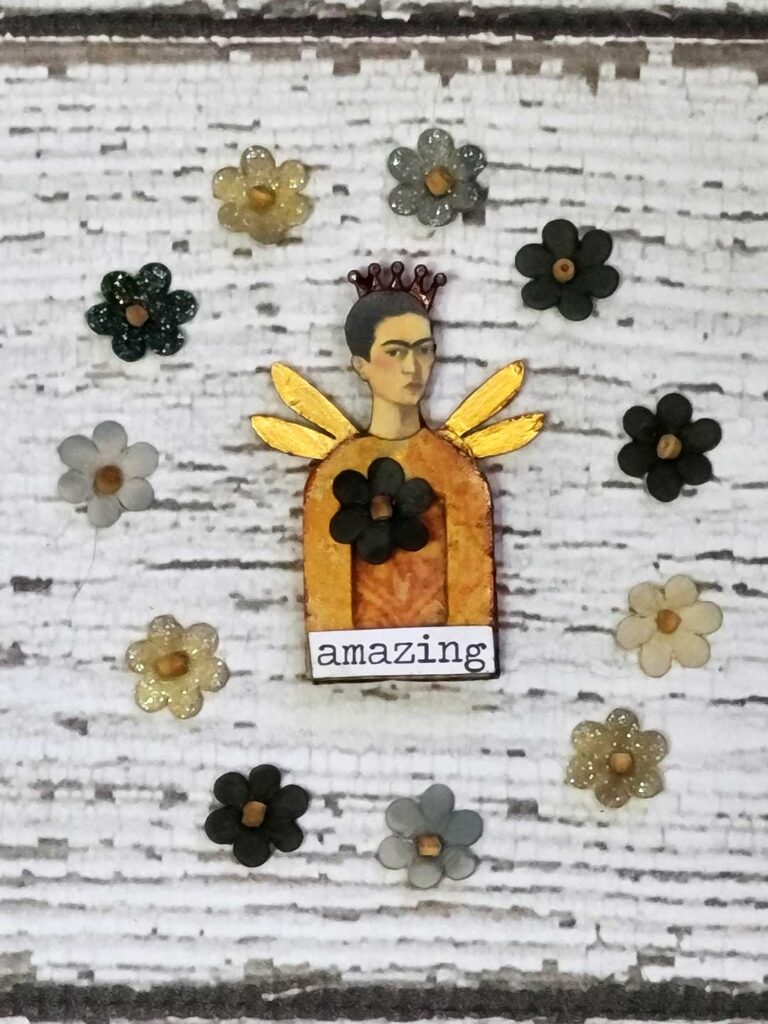 We all need a little inspiration sometimes, and these tiny fairy shrines are exactly that, literally. These adorable fairies are smaller versions of Retro Cafe Art Inspiration Fairy Shrines, but they are just just as much fun to make. You can make pins to carry around a little happiness with you, let them stand up on a shelf, or send them to a friend who needs a bit of cheering up.
Besides the shrines themselves, the tiny little heads that match up perfectly, and the optional pin backs, there's not a lot else to buy. Some homemade ephemera, paper scraps and the tiniest amount of paint was all I needed to make this. Also, just to be clear, I have no affiliation with the company. I just love these products.
Here is a facebook live video showing how I created my Pin.