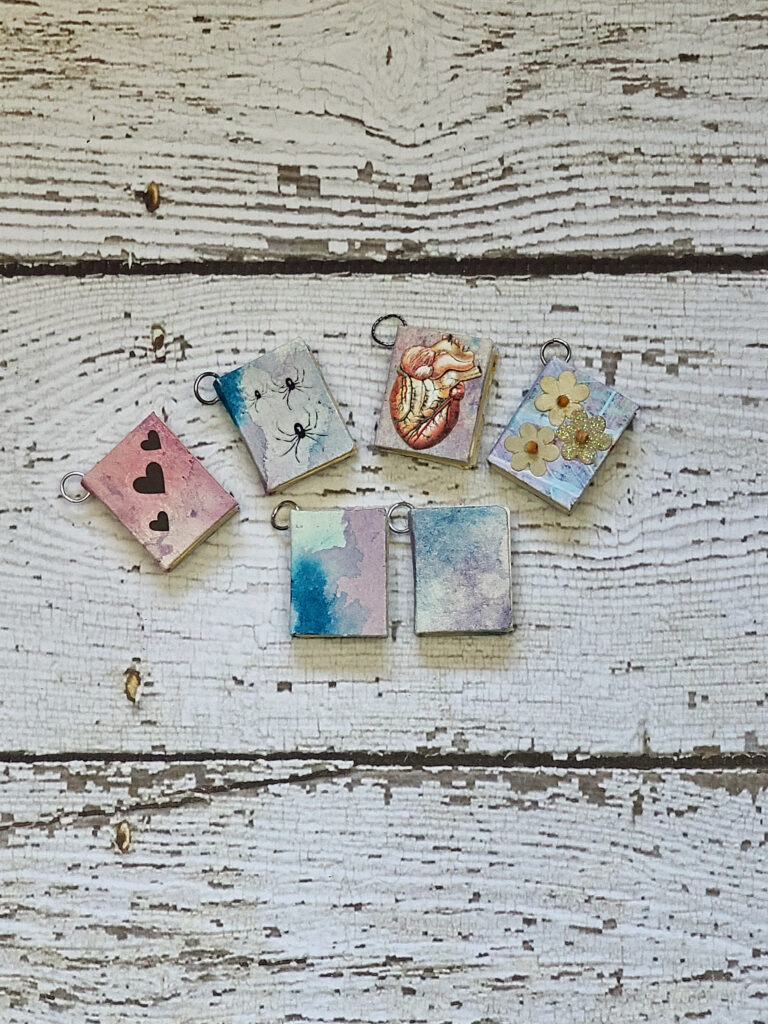 Mini Book Charm
If you love books as much as me or you know someone who does, you'll want to make one of these adorable charms. These make great gifts for your favorite teacher, librarian, bookshop owner or every member or your book club.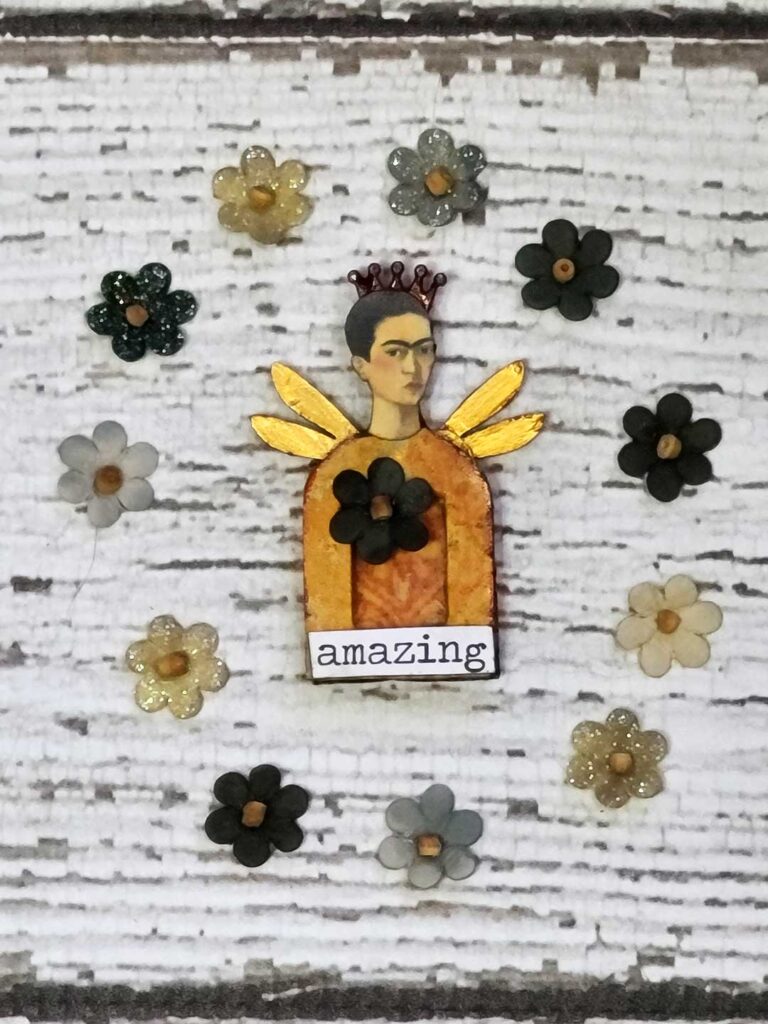 Tiny Inspiration Fairy Shrine
We all need a little inspiration sometimes, and these tiny fairy shrines are exactly that, literally. These adorable fairies are smaller versions of Retro Cafe Art Inspiration Fairy Shrines, but they are just just as much fun to make. You can make pins to carry around a little happiness with yo, let them stand up on a shelf, or send them to a friend who needs a bit of cheering up.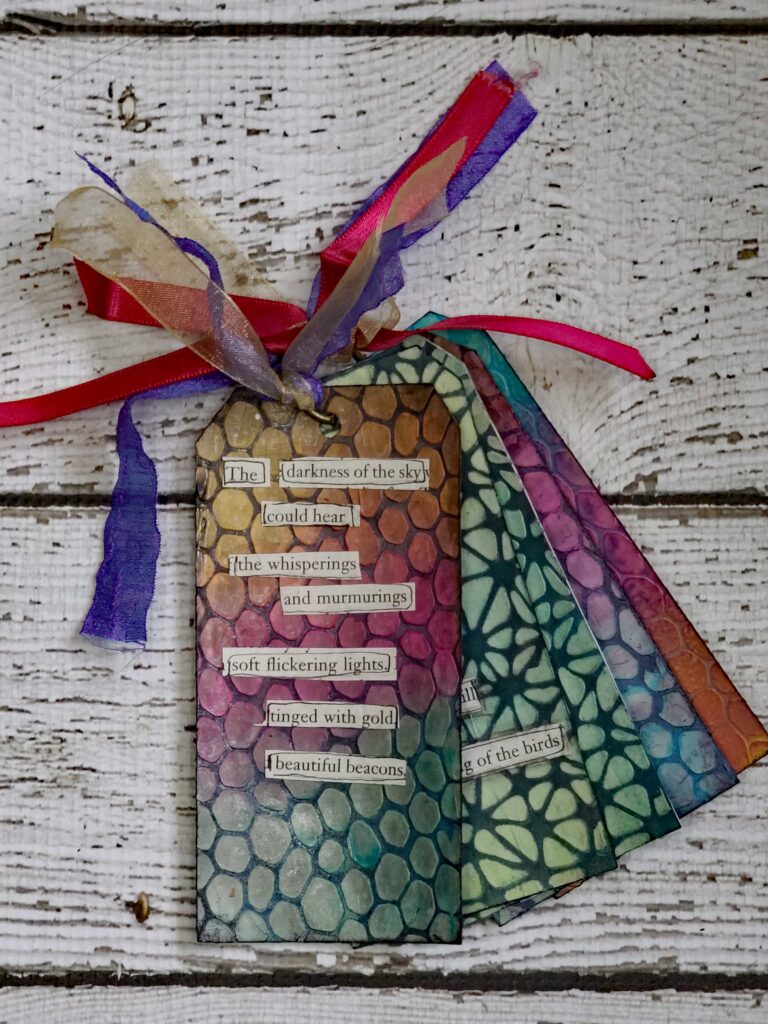 Found Poetry Book
This found poetry tag book is so much fun and only takes minutes per day. Follow along with each video and in about a week, you will have a cool poetry book. Most of these videos are under 10 minutes. Just 10-15 minutes a day can help you stay creative, especially when it seems like you have no time.