Sometimes, it's important to step away from the blank page or canvas or whatever and turn to something else. Like music.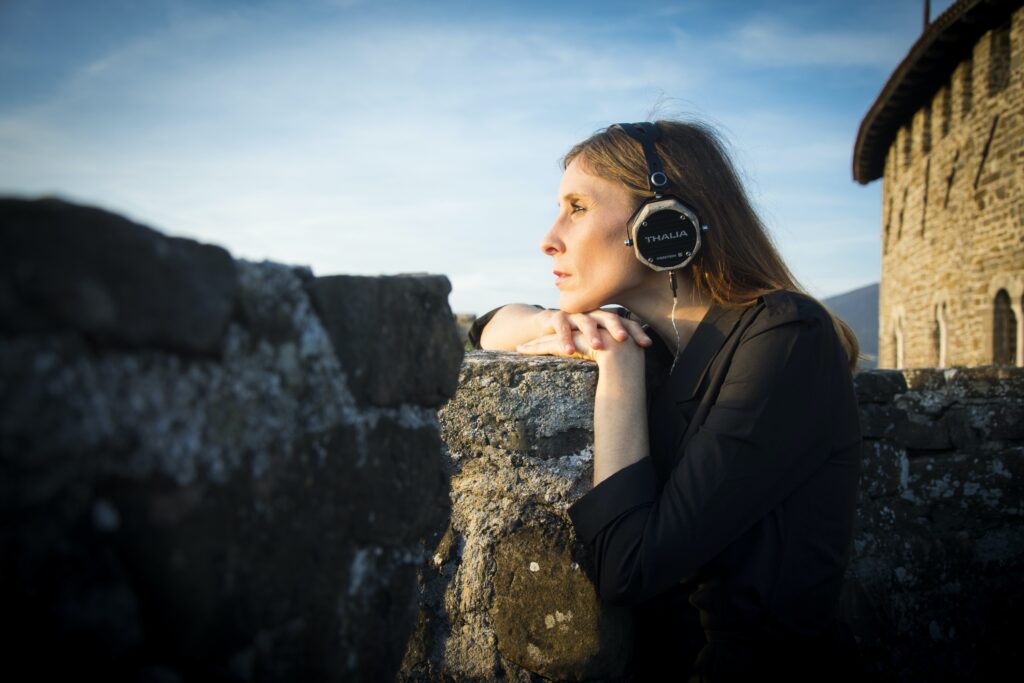 Lyrics
Think about some of your favorite songs. Does it have lyrics that speak to you or that paint a picture in your mind? One of my personal favorites is "The color of her eyes were the color of insanity" from Flogging Molly's "Devil's Dance Floor". It brings to mind a particular person I know with beautiful blue eyes. So maybe I'll decide to do a portrait of someone with blue eyes.
Perhaps you can illustrate a small section in a song. In Lori McKenna's song "Confetti', she sings: "All of the bright colors that live inside of me are now/Just tiny pieces of what used to be/And it just feels like confetti". I see an art journal page with a photo of myself, cut into tiny pieces like confetti.
Atmosphere
Music isn't just the lyrics, of course; perhaps you want to create a certain feeling in yourself or create a mood or atmosphere. Have you ever watched a TV show or movie and knew something was going to happen based on the music in the background? There might not even be any words, but that music signals your brain and helps to create a sense of suspense or danger, excitement or even romance.
Association
Just like music can help create a certain atmosphere, it can tune in your brain to a certain activity. Perhaps you can create a playlist that you listen to when you are going into your creative space. Your brain will become used to turning on the inspiration once you hear that music. I was training for a walking marathon, and I had a long playlist that I would play in order every day. Now when I hear that music, I want to walk.
Memories
Musical memory is such a powerful thing. Every time I hear classical music, I am transported to the used bookstore in New Orleans where I would go every week when I worked nearby. Listen to a song that reminds you of a certain place and jot down all you can think about it: the sights, smells, interesting anecdotes, whatever you remember. Look over that list and see if anything inspires you.
My personal Playlist changes every day depending on what mood I am in.