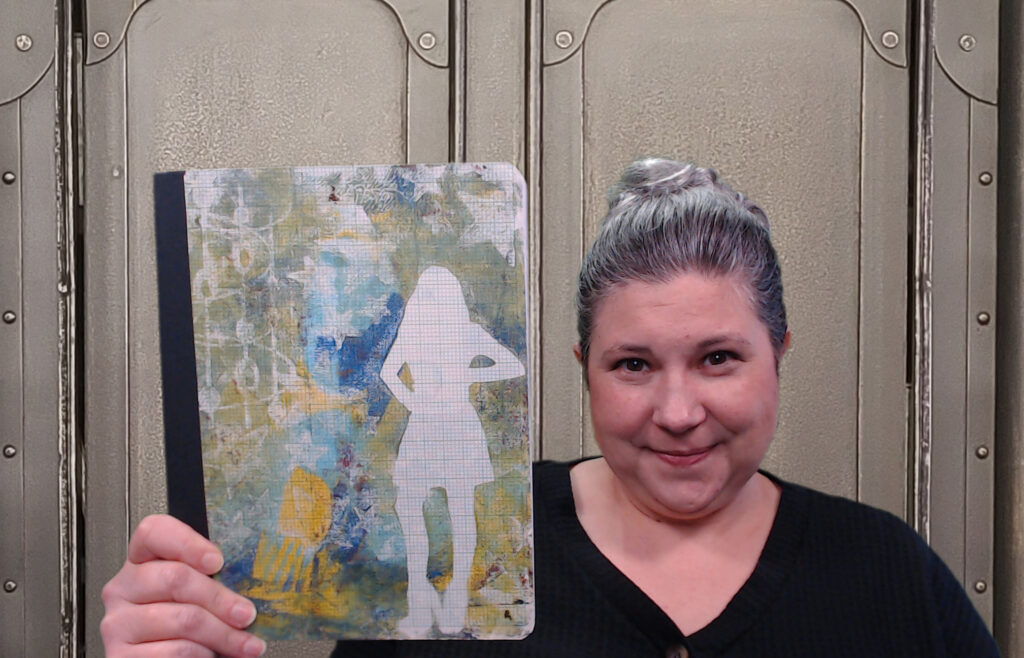 The composition book is the quintessential school supply, used all the way from elementary school through college. I think they make perfect journals because they lack that preciousness of store-bought journals, so they are easy to write in. No one thinks twice about "messing up" composition notebooks.
Although there are expensive decorated versions available, the most typical version is an unattractive black pattern which has recently been expanded to include even more colors.
There is no need to accept composition book mediocrity into your life.
Use up some of your Gelli prints to make your notebooks all your own. If you don't have Gelli prints, scrapbook paper will work just fine. Just make sure it's thick enough that you won't see through it.
Supplies/Tools
composition book
2 Gelli Plate prints on opaque paper
good glue stick
scrap paper or wax paper
an exacto knife
cutting mat
scissors
Written Instructions
Collect your supplies.
Put the scrap or wax paper in between the cover and lined paper.
Cover the cover with a glue stick.
Place your Gelli print over the cover.
Trim the excess paper to fit the cover.
Repeat on both sides.
Enjoy your awesome creation!